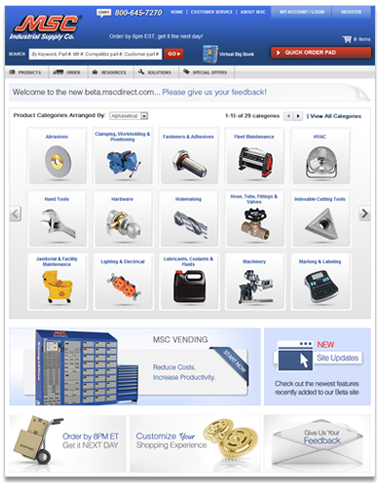 Browse faster and easier than ever before!
We've enhanced our website to make finding the products you need faster and ordering more efficient.
NEW!
Visual Browse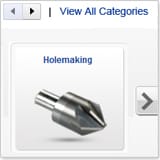 Collapsible Quick Order Pad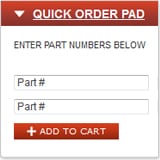 NEW!
Personalized Offers & Info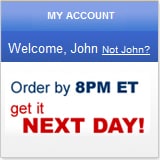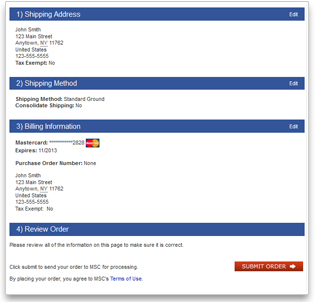 Fast and Efficient Checkout
Place your order with just a few clicks! Our fast and efficient checkout process means fewer steps and less time to complete your order. Don't forget to setup express checkout in my preferences to ensure the quickest possible transaction.

Quick Answers with Chat
Have a quick question regarding an order, product or service? Click on the "Chat" icon to immediately connect to the MSC Customer Service Team. Available Monday through Friday from 8:00 am to 8:00 pm.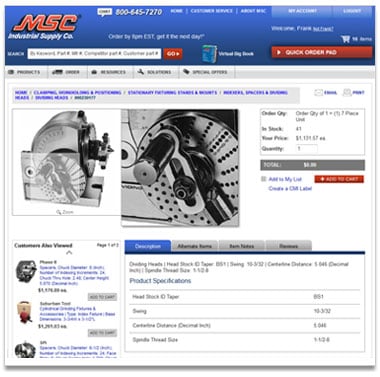 High Quality Images
You asked and we listened! We now have new and improved images that allow you to zoom and see more detail than ever before.
Recommendations
Product recommendations that help you quickly find the items or accessories that you need.
Tailored to meet your individual needs
Special savings, new product information and cost saving solutions... all customized based on your unique interests!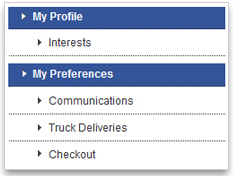 Manage your email communications and online preferences all in one section!
Change notification preferences to control the e-mail communications you receive
Set up checkout preferences for a faster checkout process
Manage e-mail notifications for all your orders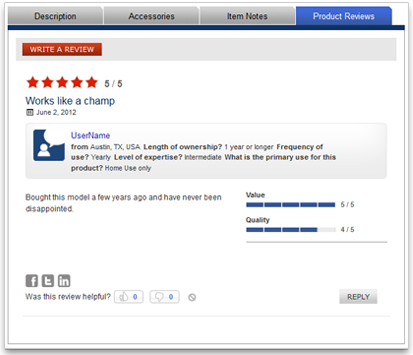 Product ratings and reviews that offer honest insight for more informed buying decisions
We want to make sure our customers have the information they need to make smart buying choices. Now you can submit product ratings and reviews for all products on the MSC website!